Antique Furniture Restoration

Mid Century Furniture Restoration

Chair Caning and Weaving Services

Re-Glue and Repair Broken Furniture

Tighten Loose Furniture Joints

Furniture Refinishing (Custom Color Matching)

Furniture Painting (Custom Color Matching)

Furniture Modifications

Wooden Door Refinishing or Restoration

Moving Damage Repair

Paint and Varnish Stripping

Kitchen Cabinet Makeover (Custom Color Matching)

Small Scale Custom Upholstery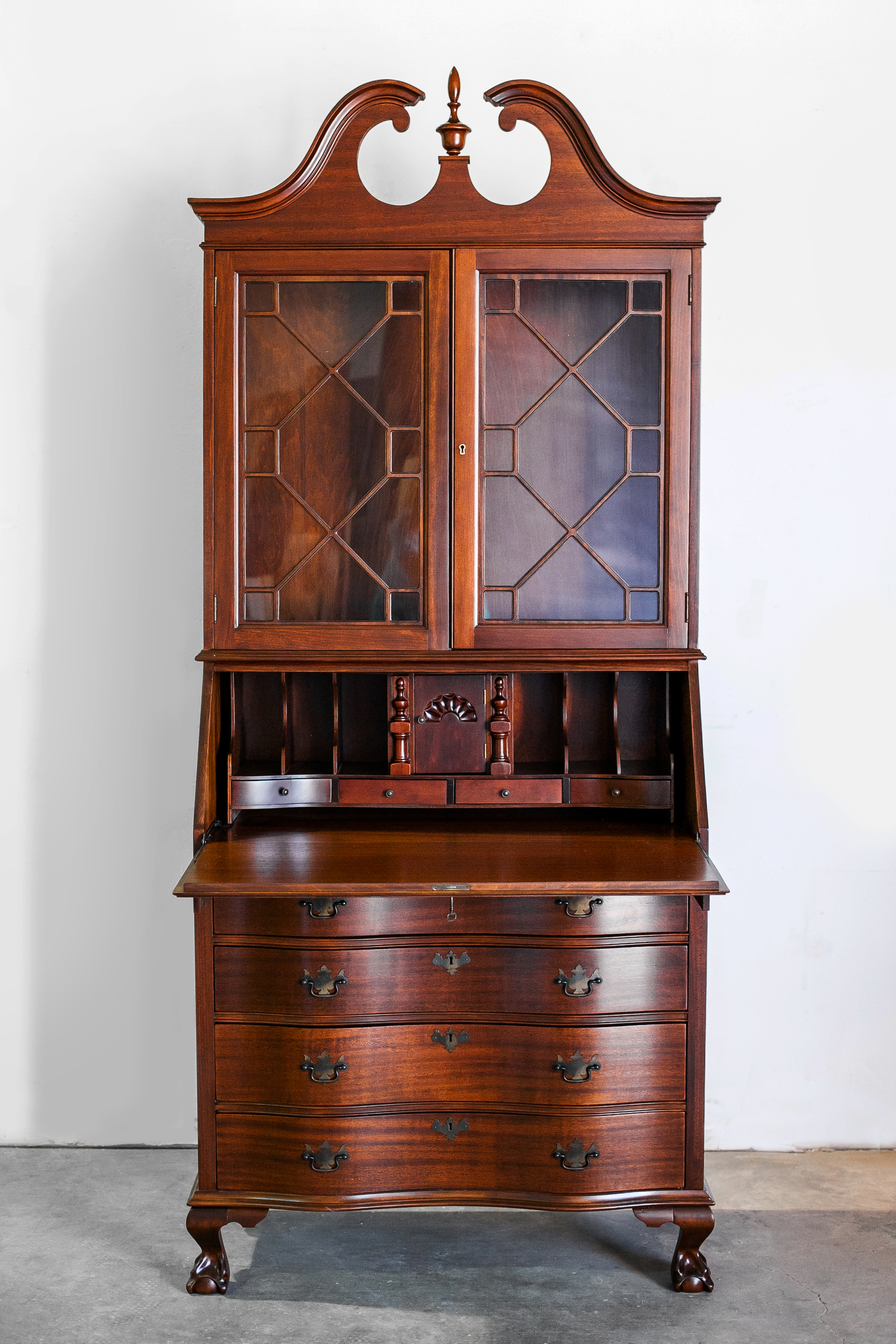 Most antique specialists agree that items over 100 years old are considered antique.
Antique restoration is a careful, detail oriented process in which our craftsmen aim to preserve an antique against further deterioration while maintaining it's original outer appearance so it retains value.
We work to restore antique furniture to a like-original condition by working with the existing finish to clean and remove dirt or grime, apply additional layers of the same finish if needed, replace or rebuild defective parts, touch up where needed, tighten joints, remove any paint that may have been applied that was not original to the piece, and replace missing glass or hardware.
Cleaning and preserving the aged beauty of 100+ year old furniture is a process we greatly enjoy and specialize in.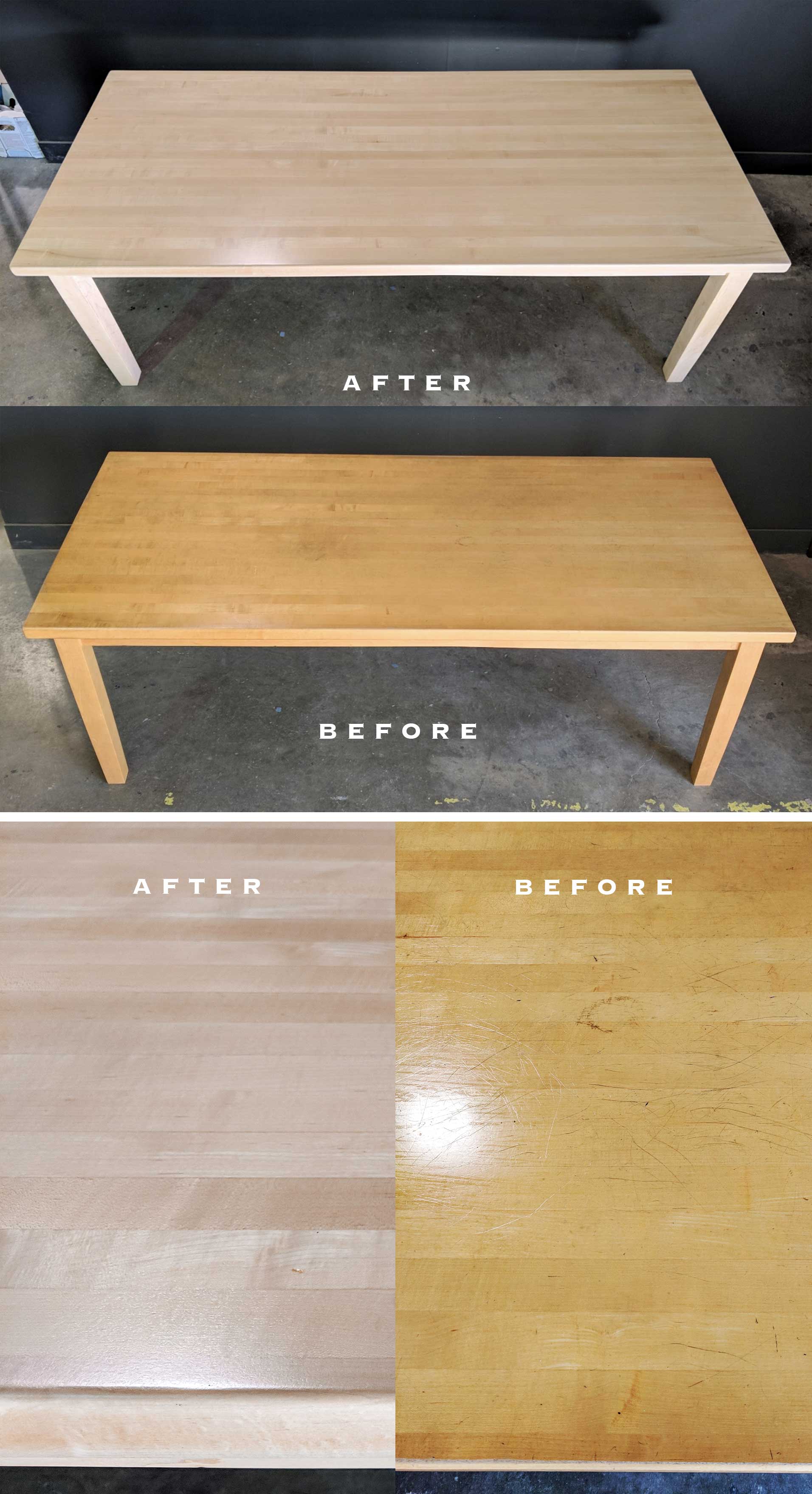 To refinish a wood furniture item means to chemically strip the original finish completely, sand, stain and finish with a new top coat.
Refinishing is excellent at removing surface scratches, water damage, stains in the wood, and deteriorating finish.
Refinishing is also the best way to update valued furniture to new interior design color trends. We are happy to color match to the item's original color, or work with our customers in creating a custom color.
If you have invested in a well made, designer dining set, bedroom set or living room set in the past, why buy new when you can simply update what you already have?
We are here to help you do just that!
Stop by our shop to chat with us and see our large collection of stain and finish samples.
Our co-founder and owner, Jake is a wiz at complicated furniture repair. Whether it be a cracked crest rail on a Windsor chair (see our video here), a broken mid century Eames lounge chair (these are common), or a damaged cabriole leg (these legs are delicate), Jake's 15 years of carpentry skills help him creatively tackle and repair wood furniture breaks and cracks of all kinds.
Sometimes he can make an item stronger than it was before!
Got a big break? Bring it on down and Jake will work his magic.
- Sheet Cane Replacement (also known as machine/pressed cane)
- Paper and Natural Rush Replacement
- Most Hand Caning (subject to inspection)
- Some Wicker Repair (subject to inspection)
- Danish Weaving